---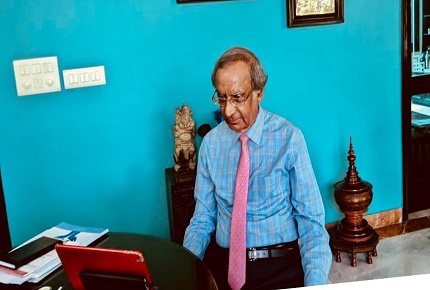 ---
On 13 July 2020, Rajiv Bhatia, Distinguished Fellow and former Ambassador to Myanmar, delivered an online lecture as part of the current course at the prestigious National Defence College, located in Delhi. The theme of the lecture was "Can BIMSTEC replace SAARC for Regional Cooperation: A Strategic Assessment of BIMSTEC."
Here are a few key elements from Ambassador Bhatia's lecture:
The member-states need both organisations – SAARC and BIMSTEC. That is why they were established and have been nurtured up to a degree.
BIMSTEC should not be viewed as a substitute for SAARC.
Many now see the BIMSTEC area – the Bay of Bengal domain – as a region in itself. Security, peace and accelerated development are the principal goals. But the grouping still faces significant constraints.
The 5th BIMSTEC summit, likely to be hosted by Sri Lanka in the coming months, could contribute handsomely towards fulfilling the organisation's potential. It may even help it to play a formative role in shaping the post-Covid regional order.