---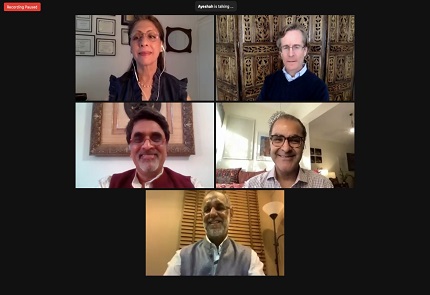 ---
On Thursday, March 25 at 6:00 PM IST, our Executive Director and co-founder, Manjeet Kripalani, joined Ben East, Navdeep Singh Suri and Sanjay Anandram on a webinar hosted by AVID Learning, discussing Cultural and Digital Diplomacy During a Global Crisis.
The panel discussion examined the potential and impact of cultural diplomacy and the arts in responding to the ongoing Covid-19 crisis, while spotlighting some interesting diplomatic entities, initiatives and programs that have made a significant impact in this context.
Watch the recording of the event here.