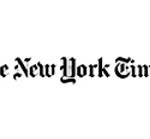 India's most recent cabinet reshuffle, the third since the United Progressive Alliance was re-elected in 2009, had a familiar, head-spinning feel to it.
Once again, Prime Minister Manmohan Singh has moved ministers from one massive and fundamental issue that needs serious attention and reform in India, like commerce or roads or petroleum, to another, often completely unrelated, issue.
These "changes appear arbitrary, and don't have any apparent logic for the efficient functioning of the ministries," said Neelam Deo, the director of Gateway House, a research institution in Mumbai, who has been the Indian ambassador to Denmark and the Ivory Coast. Ministers are changed for state politics and political preferences, not their expertise, she said.