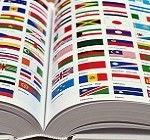 India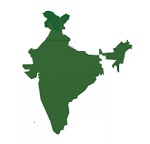 The year 2014 will be politically significant, with new political formations like the Aam Aadmi Party (AAP) contesting general elections alongside a weakened Congress party and an eager Bharatiya Janata Party (BJP). Expect free and fair elections in the world's largest democracy – with close to 800 million, half of them young voters, going to the polls.
The AAP's entry into the national political discourse has unleashed expectations of ethical politics, and commenced a churning of campaign strategies and electoral alignments. It has made the composition of governing coalitions less predictable.
If a Narendra Modi-led BJP forms the government, going by his record in Gujarat, it could introduce more business-friendly and federally-oriented policies. These would catalyse the emergence of new business giants in the states. The new government may also look more kindly on multinationals which chose to invest their capital and energy in India, even as many Indian companies fled to greener pastures in developed economies.
Whichever party leads the next government, its first task will be to straighten out the many distortions and dysfunctions in the economy. It will also have to focus on building infrastructure, simplifying energy exploration policies, and harmonising fiscal policies nationally. That would stimulate future productivity gains. But for 2014, the economy will continue to under-perform, with annual growth around 5%.
India is not among the countries negotiating the Trans-Pacific Partnership agreement, which will create broad preferential trade areas across Asia and globally. Unless the Regional Comprehensive Economic Partnership, an Asian trade agreement, takes off, we could find ourselves isolated and irrelevant in the new trading era.
Security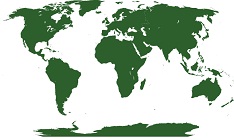 Afghanistan poses perhaps the biggest security challenge for both Asia and the West. India must go beyond the economic aid and institutional support it currently provides, and coordinate with other stakeholders to step up military assistance to ensure our own security, as well as the survival of Afghanistan.
The increasing assertiveness of China is a growing concern in Asia. We are viewed as a balancer to Beijing's rise; but, oversensitive as we are to Chinese and Pakistani concerns, we are losing the increased strategic space that became available through the outreach from the U.S. and its allies – Japan, Australia, and to a lesser extent South Korea. So far, we have followed the track of embedding into the security architecture centred around ASEAN – the ASEAN Regional Forum (ARF), which includes China and some western powers. But our ARF engagement needs to be supplemented with a more proactive response to the western overtures.
The biggest immediate geostrategic threat to India in 2014 could, however, emerge out of the attacks on secular forces, collapsing democratic governance, and rising extremist violence in neighbouring Bangladesh. We must promote the prospects of the friendly, secular Sheikh Hasina-led Awami League government, which has acted firmly against anti-India terrorist groups.
Asia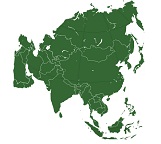 The Central and South Asian regions will experience even more disorder in 2014, emanating from the transition to a smaller and still unsettled role for the West in Afghanistan. With a new president at the helm, Afghanistan will be in a suspended state as the West hastens to exit. It will be making unprincipled deals with the Taliban for the latter's return as a player in the contested politico-military space in Afghanistan – jeopardising investments in education, health, and employment prospects for women.
Pakistan's wilful refusal to stop supporting anti-India and anti-West terrorists has also generated heightened terrorist activities within its borders. Continuing Pakistani mischief in Afghanistan plus its dire economic woes – including the worsening power situation – could come to a head in some kind of aggression against India.
Bangladesh will erupt early in the year, as fundamentalist forces refuse to participate in, and violently disrupt, elections slated for early January 2014.
Nepal is unlikely to achieve the political consensus and sagacity needed to finish writing its Constitution, even as its economy degrades.
The outlook for East Asia is also problematic. The protests in Thailand and the fresh round of elections in February 2014 will further cripple the country's economy. It could, in the long run, have negative implications for the still nascent opening of neighbouring Myanmar, which is tied into the economy of Thailand.
China's steady economic rise is expected to continue without any major disruptive events, unless the ever-unpredictable North Korea implodes. The fragile China-Japan relationship may flare-up as China continues its aggressiveness and Japan responds robustly, while the U.S. makes only verbal feints.
Fortunately, the turbulent West Asia region has seen a return of some diplomacy in addressing the upheavals generated by the Arab uprisings. The threat of western military intervention in Syria and Iran has declined, but the murderous civil war will continue to claim numerous victims.
Israel remains unremittingly hostile to Iran. Saudi Arabia is the country to watch as its close relationship with the U.S. loosens, its succession turns into a struggle and Shia-Sunni tensions in the region become virulent. Saudi support to Syrian rebel groups, and the financing of Wahhabi-inspired terrorism, remain global threats. Simultaneously the reliability of the supply and price of fossil fuels depends upon Saudi Arabia continuing to act responsibly.
Similarly, it is imperative that all parties honour the commitments made in the Iran-P5 + Germany nuclear deal, so that Iran's economy improves, the impact on the global oil scenario Is favourable, and the geopolitical landscape of West Asia alters for the betterment of the people.
U.S. and Europe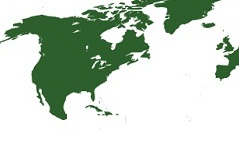 Expect an economically resurgent West, led by the U.S. and followed by a slower Europe. The buoyancy revealed in the latest U.S. quarterly growth figure of 4.1% portends growth picking up further in 2014 and unemployment falling. Still suffering European economies – such as Greece and Portugal – seem to be improving slightly.
The re-election of Germany's Chancellor Angela Merkel will provide continuity to EU policies at a time of record high youth unemployment and seething social discontent. Spain will not erupt, but it is difficult to predict whether Catalonia or even Scotland will break away to form separate countries. No fundamental change is expected in Russia in the coming year, even as it bails out Ukraine to draw it closer into a Eurasian Customs Union – an effort to keep Ukraine out of the EU and NATO spheres of influence.
Africa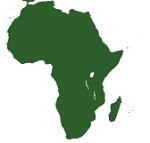 The economies of South and West Africa will continue to perform reasonably well. Central African countries, however, such as South Sudan and the Central African Republic, are descending into renewed ethnic strife and chaos, which can easily spill over into neighbouring countries and affect others in their periphery. This includes already troubled countries such as Uganda, Kenya, the Democratic Republic of Congo, and the two Sudans. Although these nations are just entering the oil market, their troubles will affect India, which has invested big in oil in South Sudan.
Latin America
The next year is a promising one for Latin America. The extremism promulgated by Venezuela's former president Hugo Chavez – which had a polarising effect on society and the whole region – is mitigated. Even the U.S. has reached out to Cuba. Argentina is expected to follow a more moderate approach, seeking to improve the slowing economy.
The main sources of inspiration are Chile and Mexico. Chile will see renewed education and tax reforms under President Michelle Bachelet; Mexico will implement major reforms, including the opening of the energy sector. The upcoming elections in six Latin American countries will see no major surprises, with the incumbents in Brazil and Colombia poised to be re-elected. The experiment of Uruguay, to legalise and regulate the consumption and production of marihuana, may hold lessons for the global war on drugs, including for a shaky Afghanistan.
BRICS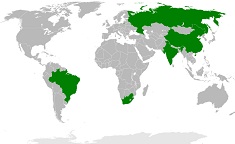 The mandate for BRICS is likely to be enlarged and firmed up next year. The grouping is already in the process of creating institutions that will determine how to invest and manage the $100 billion Currency Reserve Fund and the South-South Development Bank. The currency swap agreements, however, are unlikely to have any major impact, as China, the world's biggest trader, works to internationalise its own currency.
Hopefully, 2014 will see a greater focus on environmental sustainability – a discourse so far relegated to the margins of economic growth concerns.
We wish all our members much success in geopolitical star-gazing for 2014!
Neelam Deo is Co-founder and Director, Gateway House: Indian Council on Global Relations; She has been the Indian Ambassador to Denmark and Ivory Coast; and former Consul General in New York.
This feature was written exclusively for Gateway House: Indian Council on Global Relations. You can read more exclusive features here.
For interview requests with the author, or for permission to republish, please contact Reetika Joshi at outreach@gatewayhouse.in or 022 22023371.