---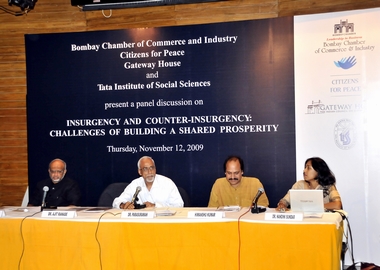 ---
The escalation of hostilitites between Naxal or Maoist insurgents and government para-military forces has put millions of lives in deep peril. While the conflict seems to be in the hinterland it has grave implications for both for rural and urban India, its democracy, society, security, economy and foreign policy.
The complexity of the issue means that no one entity – neither government, human rights groups, armed forces or business – can create a solution alone. A multi-stakeholder discussion , study and solution must be found.
This meeting is the first such attempt to bring together different stakeholders to understand the ground realitities of the issue. The panel will discuss a wide range of concerns: What are the root causes of the problem Are the Maoists Robin Hoods or brutal insurgents? Are the Adivasis victims, sympathisers or perpetuators? How much support do the Maoists really have? What role do the non-Maoist grassroots groups been playing and what are their solutions withing the framework of the Indian constitution?
How has business come to be embroiled in this? What role can it play as a stakeholder? What is the environmental impact of this insurgency? What is the foreign policy implication of the spread of the 'red corridor?' Finally, can citizens develop a constructive and creative response to this crisis? Can business evolve ideas for resolution of the conflict that ensures peace and justice for the affected and economic growth for all?