India's Defence Research Development Organization (DRDO) has long maintained that it possesses all the necessary building blocks for an anti-satellite missile. Like the nuclear tests of 1998, an anti-satellite test needed political will and geostrategic prudence. India has been using its satellites in military operations, most recently in Balakot. The time was right for an anti-satellite demonstration. Mission Shakti is therefore a milestone and dramatically strengthens India's defence preparedness for space-based warfare. It also puts our space deterrence on a par with our nuclear deterrence – especially significant given that satellite technology is now indispensable to the nation's future.
India is now part of a rarefied club of global space powers – U.S. Russia, China – which have demonstrated capability for missile-based anti-satellite weapons.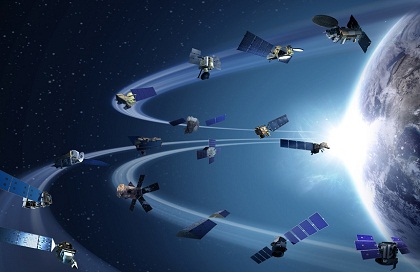 The mission is a continuum, the outcome of years of hard work by scientists and engineers at the DRDO, who have focused on missile target-seekers, exo-atmospheric kill vehicles, intercontinental ballistic missiles, and space situational awareness technology.
This demonstration is significant in that the technology is indigenous. For decades, India has been denied foreign technology under nuclear and missile control regimes, forcing the country to research and develop the technology at home. DRDO, the Department of Space and the Department of Atomic Energy – together the strategic trio – have developed a promising defence-space-industrial complex.
The DRDO is a world leader in missile technology, with full-spectrum missile capabilities. It undertook the first Agni V in 2012, and the next logical step – the Anti-Satellite test – was awaited. Most conventional intercontinental ballistic missiles fly low altitudes towards its target. The latest Agni V test, in December 2018, was undertaken on an atypical lofted trajectory, i.e. attaining higher altitudes (a larger apogee) than conventionally done. This was a preparation for hitting lofty or higher targets – like a satellite.
In this effort, the DRDO has been working with India's public and private sector companies, such as Electronic Corporation of India, Bharat Dynamics, Alpha Design Technologies. They build active and passive infrared seekers, and millimeter-wave radar seekers, which are critical elements of anti-satellite weapons, and the precision striking capacity that they demand. Some of these seekers are now part of India's tactical weapons arsenal. It is very likely the same type of sensors was used in the Mission Shakti anti-satellite tests.
India has undertaken these tests when the major superpowers – the U.S. Russia, China – have moved on to the research, development and testing of high-energy laser anti-satellite weapons systems. Expect the first high-energy laser based anti-satellite tests to be undertaken starting in the 2020s – including by India.
The next step is to intensify the synergies between the MoD and the emerging space and defence industry. Forming an integrated Defence Space Agency, as Defence Minister Nirmala Sitharaman announced in 2017, is long overdue. In fact, she must expand into India's first defence space force, along the lines of the U.S. Space Force or China's PLA Strategic Support Force which are responsible for space warfare.
Chaitanya Giri is Fellow, Space and Ocean Studies, Gateway House.
This article was exclusively written for Gateway House: Indian Council on Global Relations. You can read more exclusive content here.
For interview requests with the author, or for permission to republish, please contact outreach@gatewayhouse.in
© Copyright 2019 Gateway House: Indian Council on Global Relations. All rights reserved. Any unauthorized copying or reproduction is strictly prohibited.